Carbon fiber thermal sheets -- the dawn of a new era

TAIYO SHEET applications

From melting snow to heating floors and walls.
Utilizing its outstanding properties, TAIYO SHEET has found success in a variety of applications in society and day to day life.
Thin! Lightweight! Strong!
A bold new concept combining Japanese paper and carbon fiberTAIYO SHEET
A unique fiber material combining Japanese paper and carbon fiber for use as a heating element.
It features the same thinness (0.1mm) and light weight of Japanese paper while being able to conduct electricity. This lets it immediately and uniformly generate heat, which is given off efficiently indoors as far infrared rays (emissivity: 97%*).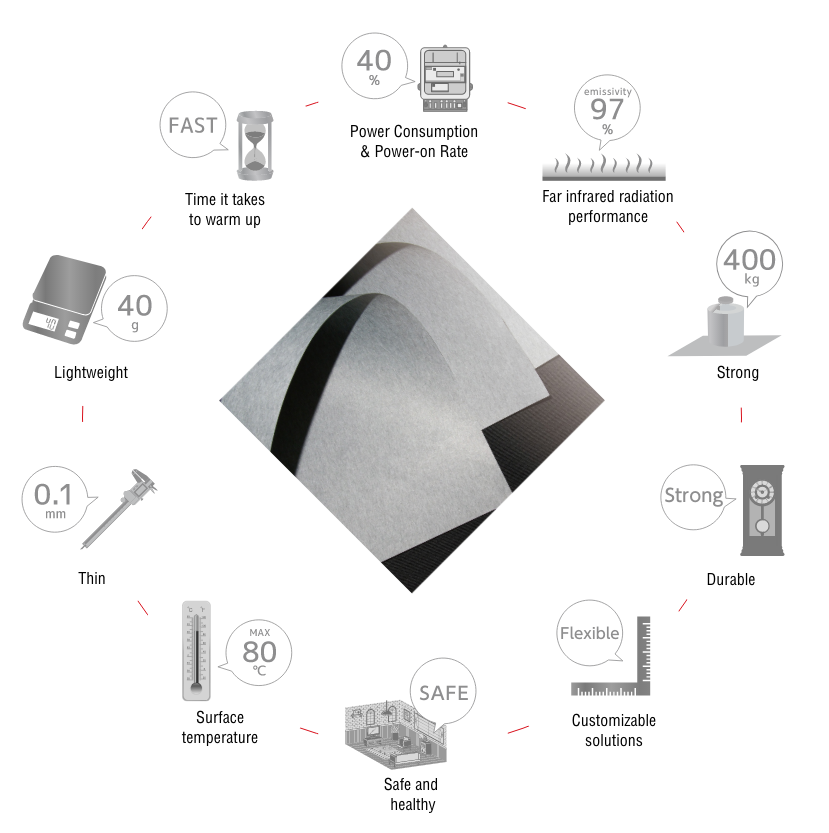 Contact us for consultation or a quotation.

Contact us

Contact by phone

048-863-8948