When cart paths freeze on courses in colder regions and where the sun does not hit in winter, the course needs to close to deice them.
The deicing method with TAIYO SHEET takes just one night to complete. Operators can keep their courses open and still prevent icing.
There are many golf courses that close during the long winter months in colder regions and in cities where there are many chances for snowfall. There are also some who think that golf courses will not close due to snow just because there is little snowfall in metropolitan cities. However, there have been many instances in recent years of unusual snowfall even in these cities, forcing courses to close. A rough estimate of a golf course with an average of four days of lost sales would buy 500m of TAIYO SHEET to be laid on cart paths.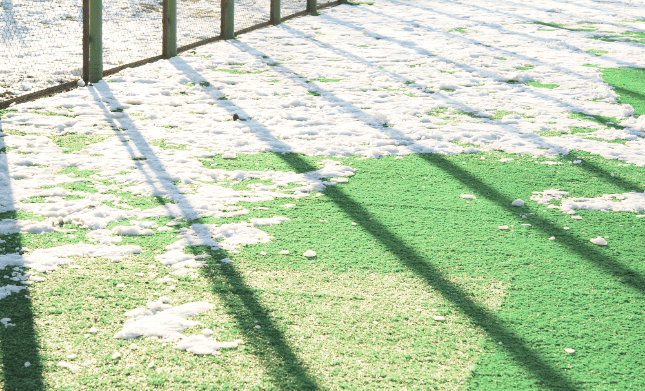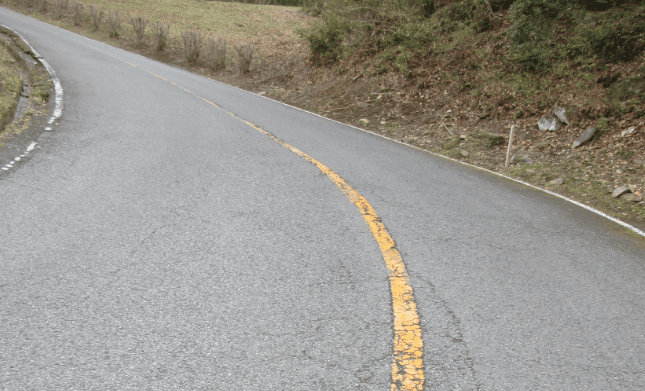 Golf courses with many steep slopes deem it risky for carts to run on these slopes, then they can use localized TAIYO SHEET on just those steep areas, or introduce them throughout snowy regions.
TAIYO SHEET structure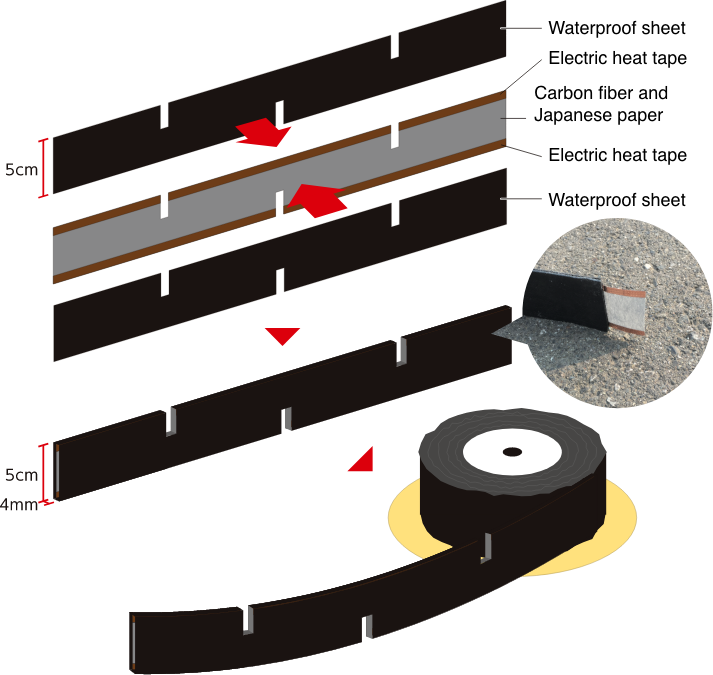 Sheet temperature zone

10~100°℃
*Surface temperature zone varies depending on the environment.
Case studies
Many golf courses are on the outskirts of cities and are often closed due to snow in the winter. Using road heating can enable cart paths to be used safely.

Golf courses have quite a lot of slopes. Oftentimes courses are closed because even a little snow is determined to be a risk.
Also melted snow often freezes at night and makes paths slippery.

As with road heating, TAIYO SHEET is embedded into the paths vertically to cut down on worktime and shorten the time that cart paths need to be closed.

It takes an enormous amount of work, time, and money to remove snow from the cart paths of expansive golf courses. You can eliminate this expenditure of work, time, and money by using TAIYO SHEET.
Operating range by application